The firm's corporate division represents public and privately held businesses and institutions in matters of day-to-day operations, funding, crisis management, mergers and acquisitions, corporate entity formation, and risk management. The attorneys work closely with clients, as team members, to counsel and guide organizations towards success.
PRIMARY PRACTICE AREAS
- Utilities Law
- Business Litigation
- Corporate Governance
- Economic Development
- International Taxation
- Personal Injury
- Auto and Heavy Truck Accidents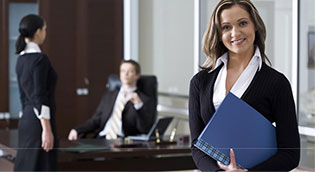 CORPORATE LAW
TAX LAW
UTILITIES LAW
BUSINESS LITIGATION
ECONOMIC DEVELOPMENT
PERSONAL INJURY
LITIGATION & MEDIATION
WRONGFUL DEATH
Trucking Accidents
Caine | Goldsmith's litigation group represents people and institutions in all litigation and trial-related matters. It is led by a team of experienced attorneys who have made courtrooms throughout the southeastern United States and US Virgin Islands their home for nearly fifty years. The firm incorporates cutting-edge technology, common sense, and professionalism to ensure its clients' needs are met and expectations exceeded.